So long, old friend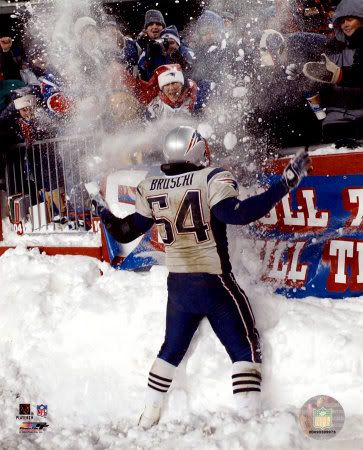 Well, it was probably only a matter of time. When Mike Vrabel left for Kansas City to keep Matt Cassel company, I worried that Tedy Bruschi simply wouldn't be able to find the strength to keep on keepin' on.
Turns out,
Bruschi is retiring after all
.
We're going to miss him around these parts, that's for sure. Though something tells me that Bruschi will never be far from Patriots football and I wouldn't be the slightest bit surprised to see him join Belichick's army of be-hoodie'd coaches sometime in the near future.
More later when I have a chance to process and reflect. But for now, be well, Tedy.