Futility, Thy Name is Celtics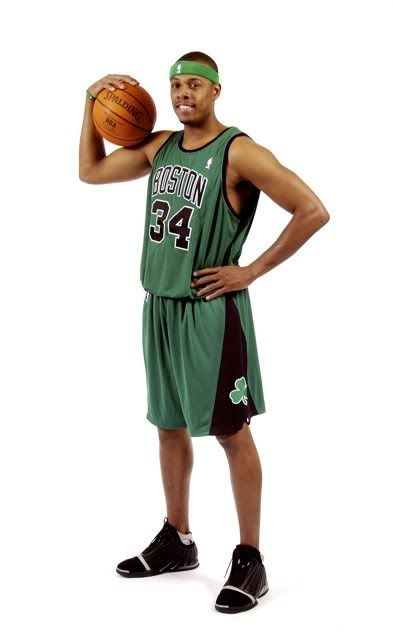 Me:

I need something sports-related to write about right now. Nothing is happening and I'm not talking about the Victory That Shall Not Be Named.
Amy:

You could write about how if any other team (read: Pats or Sox) had a 16-game losing streak there would be murder and mayhem in the streets, but the Celtics' suckfest remains largely a matter of joviality.
Me:

Because honestly, I didn't even know it was happening. Does that make me a bad sports fan? I mean, partially, I am still in that self-imposed seclusion chamber without sports news, so I wouldn't really hear about that but damn, that's a new and impressive level of suckage.
Amy:

See? That's something to write about. You can have a debate with yourself. You can be a master debater.
So...yeah. The Celtics. Very bad, it seems. Impressively bad, even. The news of this current 16-game losing streak reminds me of when Marianne talks about the 1988 Orioles who lost the first 21 games of their season, setting a franchise record. "Because," she says, "when you're eight-years-old, 21 games is a fucking

eternity

. I honestly thought they would never win again." I wonder if there are any Celtics fans that feel like that right now.
I'm not gonna lie and pretend like I follow the Celtics. I don't. But when someone brings to your attention that they haven't won in sixteen games, well, that's something of which to take notice. But Amy's right, the fact that people have turned it into a punchline rather than a reason for lining up along the Tobin says something about the sports culture in this town. I mean, the wounds from the Pats' playoff loss to the Colts three weeks ago are still fresh and some of us still don't want to talk about it. (Read: La la la, I can't hear you!) And even after everything that happened in 2004, I don't know any Red Sox fans who are going to be inviting Aaron Boone to dinner anytime soon. But here are the Celtics, in the midst of this great sports city, absolutely setting new records for futility and ineptitude and people...don't care? Maybe I'm wrong. Maybe people care. But I just don't know any of these people. The one diehard Celtics fan I know hasn't so much as mentioned the losing streak to me.
The way the whole thing is being treated reminds me of this book I read. "Squeeze Play" is a work of fiction told from the perspective of a female baseball beat writer. Among the usual locker room politics, etc., there's also a subplot about how the team she's covering is on pace to lose a record number of games. After much agonizing, it finally becomes a point of pride for the team. Not that I think the Celtics are currently shooting for the record books here, but how long before the novelty becomes the goal?
I guess it speaks to the changing sports consciousness of this town as well. I used to follow pro basketball. But I stopped pretty much the second the Celts hung Bird's #33 from the rafters. Never really looked back. It's partially because the year that Bird retired is the same year I fell head over heels in love with Mo Vaughn. And like so many rooting interests for a sports fan, nothing could be done.
But this town doesn't seem like a basketball town to me anymore. It certainly used to be but times change. I wonder if the Celtics' current state is a response to that, or a reason for it. What do you think?