Spring Begins Anew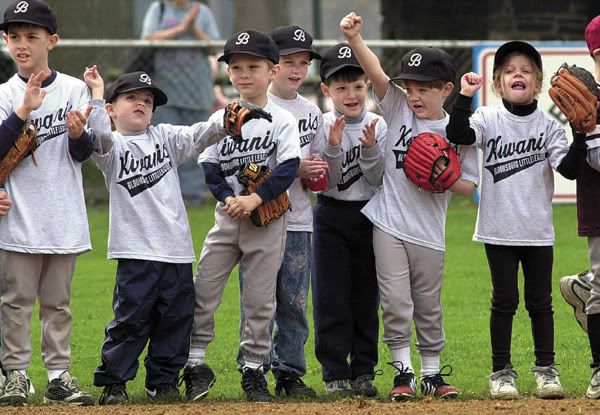 These kids have the right idea.
It's Red Sox Opening Day, y'all. Where we all turn into excited 7-year-olds with our first glove.
I don't know about the rest of you, but I spent a few hours on Saturday prepping for the season by fielding grounders, catching pop-ups and hitting flies with some friends. (My body is not happy about it but I'm going to pretend that's just winter dust and has nothing to do with the fact that I'm old). I also read
Sports Illustrated'
s predictions and breakdowns for this season and learned, among other things, that our dear Coco Crisp is a rapper on his own label and an aspiring reality television show producer. How, exactly, did we not know these things before? That is unspeakably awesome.
So today at 2:00, the Coco Crisp Era begins in Boston. I see myself feeling a little feverish long about 1:45. How about you? First pitch of the 2006 Red Sox season is at 2pm. Be there. Tek wants you to. You gonna say no to Tek?