Notice Has Been Served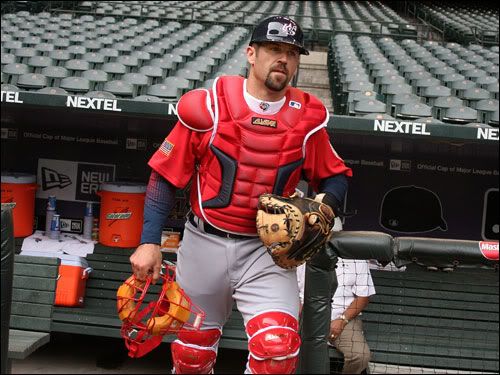 (photo from Boston.com)
Jason Varitek will be
hitting grand slams
this year. He would like you to know that all your concerns about a nearly 34-year-old catcher without a consistent backup are hooey and he is paying them no mind.
Instead, he would like to direct your attention to the ball he's just launched into straightaway center for a grand slam.
So to all of you wondering whether Tek is up to the task this year, there's your answer.