T Reading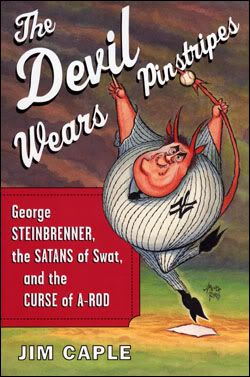 Jim Caple of ESPN.com's Page 2 has written a book entitled "The Devil Wears Pinstripes: George Steinbrenner, the Satans of Swat, and the Curse of A-Rod." In related news, I heart Jim Caple.
Actually, this looks to be an interesting book as Caple is not, I believe, a Red Sox fan. I'm pretty sure he's from Seattle (now
there's
some woe). You can read an excerpt here. And buy the book here.