Get well soon, RemDawg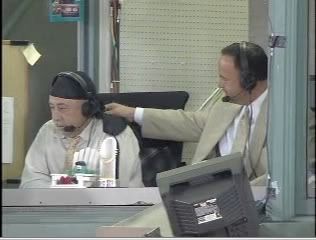 (Who else misses this? I know I do.)


I'm in New Orleans until Tuesday, kids. Keep a lid on things without me, okay? In the meantime, my new NESN.com piece is up wherein I detail all the options the Sox have for a temporary replacement for Sox broadcaster Jerry Remy while he continues his recovery from cancer surgery and subsequent pneumonia.
Kevin Garnett and Bill Belichick in the booth, anyone?


Get well soon, RemDawg. We love Eck and all but you're our man in the booth. We miss you.