Mon Dieu!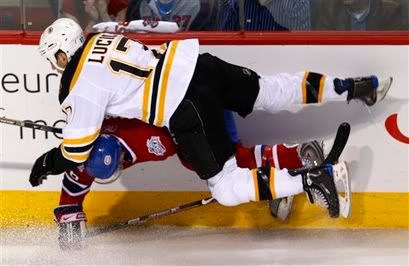 (Photo from Yahoo! Sports)



Milan Lucic will thank you not to get fighty with him.

Bruins win, you guys. Four games to zero. While the series may have lacked suspense, it surely wasn't wanting for satisfaction. Deeeeelightful!

How's it go again? Oh, that's right, "Bruins, the Bruins what?"