Aaaaaand...exhale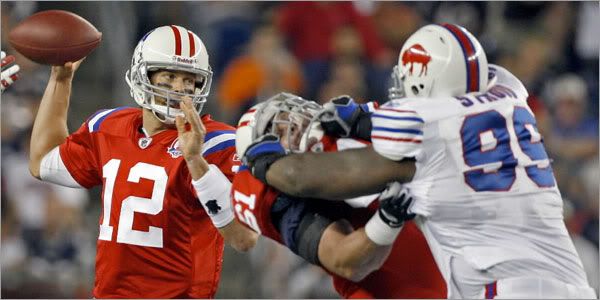 (Photo from Boston.com)
Um, we, as a country, might want to get on that health care thing soon. Because if the Patriots persist in these kind of last minute, we're going to win, oh wait, no we're not. Oh hang on a second MAYBE OUR KICKER WILL RECOVER A FUMBLE and then we'll do some acrobatics and Ben Watson will catch a touchdown except it's under review but NO wait it IS a touchdown and then we won't make the two-point conversion because that'd be too easy or something and what is with these fifteen-thousand laterals and oh my god is the game over? And we won? REALLY? - then we, as a region, are going to be making multiple trips to the emergency room with cardiac issues and it'd be really nice to know that was covered by our healthcare providers.
I'm looking out for the people is what I'm saying.
I'm also one-hundred and twenty-three percent sure that Tedy Bruschi attempted to rip off his suit coat and tie and rush the field to help the Patriots defense at least four times during the course of the game. And he's probably maybe rethinking this whole retirement thing right now. Especially with Jerod Mayo's injury. Because, sure, why not, right?
Admittedly, when Buffalo went up 24-13, I snapped the TV off, angrily declared that football is a stupid sport anyway and stuck my nose in a book. It's a new thing I'm trying, with the anger management and what not. It wasn't working either. Then Greta texted me to tell me to turn the game back on. And then...that happened. I should have known better. I really, really should have known.
And now, now I'm afraid I need to go lie down.