When the Going Gets Tough...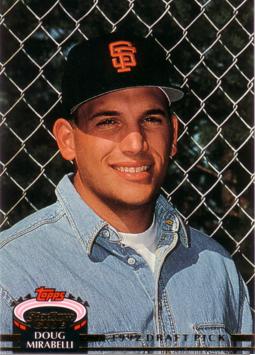 The tough make fun of the backup catcher.*
Me:
I am harrassing my brother about Dougie. He seems to think that .164 is a perfectly respectable batting average. I have asked him on which planet this is true.
Amy:
Maybe your brother is thinking baseball is golf.
Me:
That might be it. I am about to fax him the scorecard from Friday's game that CLEARLY shows him going 0-for-3 with three strikeouts.
Amy:
Oh my God. Do it. DO IT NOW.
Me:
I have already inquired as to why he was not answering or responding to my calls requesting that he have a discussion with Mr. Mirabelli Re: acceptable batting average. He is now ignoring my emails.
Amy:
FAX THAT ASSHOLE.
Me:
I am going to be the reason my brother gets fired.
"Um, Kevin, you've got another fax. I don't know what 'Dougie Does Not Equal Stud Bombs' means but it's written in capital letters in what appears to be magic marker."
Amy:
DO IT. I AM NOT ABOVE PRANK FAXING TO ALLEVIATE BOREDOM AND KEEP ME ALIVE.
Me:
Hee. He hates me. NO CHICKEN PARM FOR DOUGIE!
*please note. I continue to love Doug Mirabelli, but he is a handy target for my late in the day boredom-induced mean streak. And if anyone can take it, it's Dougie.