Monday, June 05, 2006
Dude.
(photo from Yahoo! Sports)
I don't even know.
I leave these jokers* alone for one weekend...
Argh. For reals.
*TM Amy.
About Me
Name: Kristen
Location: Boston, Massachusetts, United States
I'm a 29-year-old writer living in Cambridge. Hobbies include snarking, yapping and working myself into a righteous lather over people who are still bitching about the Tuck rule.
holla
Email Me
NESN.com column
swag

tickets
See all the
Baseball
teams play this season with
Red Sox tickets
,
Cubs tickets
,
Giants tickets
and even
World Series tickets
!
Previous Posts
sports links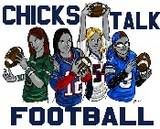 other distractions
visual aides
books you should all be reading
Who Links Here
Free Hit Counter
This work is licensed under a
Creative Commons Attribution 2.5 License
.