Fall of The Two Jakes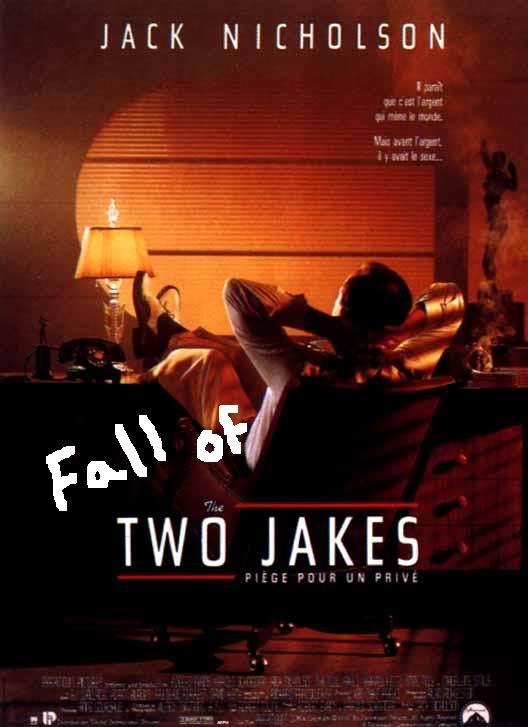 A few open letters following today's AFC and NFC Championship games:

Dear Steve Smith:

Shut up. Either catch the ball, throw some blocks or support your teammates. Those are your only options. You'll notice in that list of choices you will NOT find: pouting, crying, whining or complaining like a little bitch. Comeback player of the year, my ass.

Love,

The World



*****



Dear Baby Ben:



Well played. But dude? That mugshot? The one where you looked like some sort of drooling, bumbling spawn of a member of the Donner party and a tube of Brylcreem? Just...no. Don't ever let them show that again.

Thanks for exposing Jake Plummer for the greasy, attitudinal fraud that he is. We appreciate that.

Take care of the AFC trophy. We'll be wanting it back next year.

Sincerely,

Patriots Fans



*****

Dear Jerome Bettis:

Your mamma kicks Donovan McNabb's momma's ass every day of the week and twice on Sundays. But seriously? Don't be giving yourself a heart attack or anything. You're likely the only person involved who's, you know,

happy

to be going to Detroit (Sam, back me up on this). But I hope you enjoy it.



Regards,

Kristen



*****

Dear Shaun Alexander:

You're like a slightly taller Barber Brother. And that's a good thing. Carry on.



Yours,

Kristen



*****



Dear Matt Hasselbeck:



Evidently, you grew up with a mini-Green Monster in your backyard. I approve of this. This is enough of a reason for me to cheer for you next week. Also, you're not the Steelers.



Love,

Kristen



*****

Dear Jake Plummer:

You suck. Thanks for letting us all know. Again. But look at it this way, you'll have all offseason to challenge Ricky Williams to a Duel of the Fungus-like Neck Beards. Enjoy.

Love,

The World



*****

Dear Bill Cowher:

Please don't ever attempt to smile again. You're scaring the children.

Sincerely,

Kristen



*****

Dear Seattle Seahawks:

The Super Bowl? Win it.

Thanks much,
Kristen

*****

And now a word on Theo: I don't care what all the talking heads or the mediots or the columnists try to tell me, I'm happy about it. I don't care if Theo spent his two and a half month vacation touring with Pearl Jam, going on vision quests with the Dali Lama or running a meth lab in his Brookline basement, he's back and I'm all for it.



Annette pointed me in the direction of

one of the best articles I've read on the topic.



What I like about this column is the discussion of the fact that it may have been a breakdown in idealogy that caused the rift between Theo and the front office. Annette and I discussed:





Me:

That is a fanstastic article. And I think, more than anything what this proves is how powerful Theo is. Not just in baseball manuevers but in name recognition and in calming down the fan base. And, it appears, the front office. They want him there. We want him there. He wants to be there. And he's learned he can call the shots. But that's fine. That's what everyone - save for Lucchino - wants. We want to know who's in charge. And until he screws up irreparably, we trust him.



Annette:

Well, what I found fascinating about the article was the first placement of a vision on a single person. We've been watching the (somewhat) bizzare moves this offseason, right? Well, if the article is true and the 2007-2010 stretch is indeed what Theo wants, wanted all along, and he has indeed been directing things behind the scenes, then this offseason makes a HELL of a lot more sense.

We're going to suck in 2006. But at least the sucking in 2006 is part of some sort of master plan. That is why Theo comforts me. He would say things like, "Don't worry, we HAVE A PLAN." The rest of the front office is all "No, for real, we're not fucking up. No seriously. We're NOT. We did this because, um, well. Shut-up".

If we're going for GREAT in 2010, well, then JD doesn't make much sense, does he? Manny and Trot will be done with their contracts by then too. But our prospects will be hitting their prime, our pitching kids will hitting their primes, and the free agent market in those years is going to be a hell of a lot better than it was this off season.



Me:

And the thing is, as long as this is part of a major plan, I'm okay with us sucking in 2006. I'm not going to say I'll

enjoy

it, but it sure will take some of the pressure off, right? I mean, just think of all the fun and good times we can have with Imaginary Baseball World when we're 26 1/2 games out in August!



Annette:

That's just it. So long as it's part of some plan, the vast majority of Boston fans are going to be cool with it. And the ones that aren't weren't true fans to begin with anyhow, you know?



Exactly.

Oh, and now apparently we have a centerfielder

. Nice. I like this for two reasons: 1) We, uh, kinda

need

a centerfielder. And 2) It's going to take Manny until at least the All-Star Break to stop pouring milk on Crisp at the postgame spread and wondering why he doesn't taste like Cocoa Puffs when he bites into him.



Look at that? Imaginary Baseball World is

already

entertaining.